Bienvenue étudiants 2023 !
Bienvenue !
If you want to know more about Le Vignoble audio series, you're in the right place! The popular method created in 2016 is now available in a new, easy format with podcasts episodes and a companion book.
French Learning Audio Series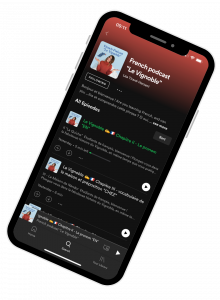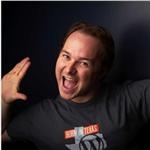 Benny Lewis
The Irish Polyglot
Great use of technology to teach the language effectively!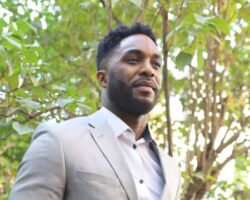 Tayo Rockson
Podcast Host of "As Told by Nomads"
Léa is a daring French linguist and it is with radiance that she shares her love of languages! Elsa
Homeschooling Mom
Very, very, very fantastic
Wayne
French Learner
Je progresse. Merci beaucoup !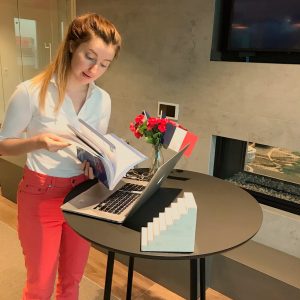 About Me
Born and raised in the Loire Valley, France
Master's Degree in Language Education from La Sorbonne, Paris
More than 7,000 hours of lessons taught since 2013
I wanted to be an astronaut, but then I realized that being a teacher is much more fun!
People know me for "The Staircase" method that was featured on many blogs including the popular Fluentin3Months
I'm lucky to have a very cool Siamese cat. You'll get to meet him during lessons!
I like to learn poems in different languages by heart
My best friends in France call me Lélé 😉
Bienvenue. I'm Léa Tirard-Hersant and I'm a French teacher. You can practice French conversation with me via 1-1 video sessions. You can also use my published study materials. A bientôt !
My Method
Famous linguists and educators inspire me everyday in my teaching. They're the famous Michel Thomas, the visionary Rudolf Steiner and the notorious Maria Montessori. I'm also inspired by the work of popular bloggers like Olly Richards and Steve Kauffman. Last but not least, my greatest inspiration is you my students themselves.
My Mission
Ma langue est ma patrie, as we say in French. My language is my homeland. As a teacher my mission is to help students feel more at home in the French language. Do you have a particular learning objective for 2022? Are you worried that you may lose your French if you don't practice it on a regular basis? Practice French with me! Just look at my teacher's schedule, find a time that's good for you, and parlons français.
What to expect during Lessons
A lot of exposure to French culture — music, movies, and the latest trends.
Accent training
Grammar consolidation
Vocabulary building
Memory coaching 
Homework
Focus, fun and progress!
📰 Léa and her Friends Bilingual Blog 🐓